The M-SHOP Point-of-Sale module is designed to handle a high volume of over-the-counter sales and parts and accessory sales. It supports an array of peripherals to make the sale quick and efficient. It interfaces with a Bar Code laser reader, dedicated receipt printer with multi-part continuous form, cash drawer and credit card reader. It also works well with just the receipt printer. The Point-of-Sale module is sold separately.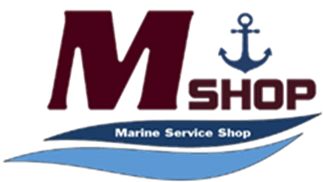 Powerful, easy-to-use and affordable
Key Benefits and Features
Add Items from Price Books
Inventory items can be retrieved from the optional M-SHOP Price Books. When you select an item from any of the Price Books, M-SHOP will bring the Description, Cost and List price.
Add Items on the Fly
You may enter inventory items that have not yet been established in your inventory file. M-SHOP will automatically establish these items in your inventory file.
Credit Card Reader Support
If you have the credit card reader you may slide the credit card in the reader and M-SHOP will automatically fill in the credit card number and expiration day. You will need to enter the Approval Code manually.
Optional Cloud-based POS Module
This add-on option is designed to captures credit card purchases through multiple payment options, including PayPal. The cloud-based POS module integrates with M-SHOP for businesses that have a large parts sale business.
Nautical Software Solution is a marine company that understands the boating industry. We know the importance of business efficiency. Whether you are a small service-only repair facility or a small-to mid-sized full-service marine dealership or marina, NSS has the business software program for you.
"We run a very small parts dept and the Special Order function in purchasing ensures we post all parts to the customers invoice"
"A great feature is how the program can lookup a customer balance so I do not have to go into Quickbooks and search"
"I don't have a lot of time to learn a software product. I sat down at the terminal and figured most of it out with no instructions"