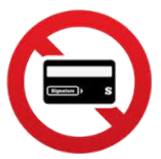 We Don't Play the Credit Card Rate Game
If you accept credit card payments, then you know what we mean by the "credit card rate game." Traditional credit card processors offer low rates at time of a contract signing and then you wind up paying a higher percentage rate later. With Marina Payments we offer a flat fixed rate, so you know exactly what percentage rate that will be charged for all payments, credit card, debit card and ACH.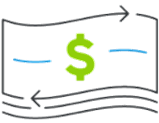 You Get Your Money Faster
Because of the Marina Payments unique payment platform, you will receive funding for the transaction in two days rather than waiting up to five days to receive funds with traditional processors. With Marina Payments you also have the option of next day funding.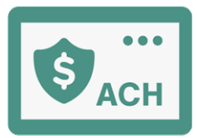 Check, Debit Card, Cash Discount
By allowing your tenant to pay via ACH (e-check), check or debit card at reduced rate or for no free, you charge a simple convenience fee to the tenant for use of a credit card. Most marinas continue to eat the cost of credit cards because that's the way they always did it. This is no longer the case with Marina Payments. This can potentially save your marina thousands of dollars.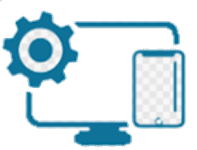 Website Integration
Marina Payments easily integrates with your TMP marina management software to provide your tenant access to their account online. Your tenant conveniently logs into their secure online account through your website to access your payment portal. All with secure level one PCI compliance and safety.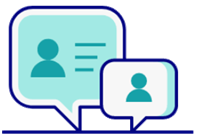 Improved Tenant Communication
Another major benefit of Marina Payments is our goal of improving the marina tenant relationship. Because Marina Payment's payment platform is processed through the marina's website and not directly with the payment processor, your tenant enjoys direct communication with YOUR marina. Upon receipt of payment the tenant receives a text message confirming the payment. This two-way texting now puts your tenant in communication with your marina allowing your tenant to make reservations, make maintenance requests and more. You can send SMS (short messages) or MMS (picture/video attachments) for more detailed messages.

Cash Discount
With Marina Payments we furnish your marina with credit card terminals that are designed to allow you to offset the processing fees the same way your monthly slip rental provides. You can process the payment at the point of sale, or you can put the charge on the tenant's account. Have a tenant you don't want to charge them the fee? Simple. You can easily override the fee charge and the marina can handle the fee just like you are currently do.
Nautical Software Solution is a marine company that understands the boating industry. We know the importance of business efficiency. Whether you are a small service-only repair facility or a small-to mid-sized full-service marine dealership or marina, NSS has the business software program for you.
"We run a very small parts dept and the Special Order function in purchasing ensures we post all parts to the customers invoice"
"A great feature is how the program can lookup a customer balance so I do not have to go into Quickbooks and search"
"I don't have a lot of time to learn a software product. I sat down at the terminal and figured most of it out with no instructions"